The Power of DOOH Advertising in the Philippines ✔
Digital Out-of-Home (DOOH) advertising is transforming the way businesses connect with their audience in the Philippines. This dynamic advertising medium enables brands to engage with consumers in a variety of public spaces, including malls, transportation hubs, and busy city streets.
By leveraging DOOH advertising, companies can create immersive, compelling, and highly targeted campaigns. But how can your business maximize the potential of DOOH advertising? Let's delve into the insights and best practices of leading DOOH digital advertising agencies and companies in the Philippines.
DOOH Advertising Rates: Achieving Value for Money ✔
The question on every marketer's mind is, "What are the DOOH advertising rates?" The answer varies depending on the scale, location, and duration of your advertisement sales campaign.
However, DOOH advertising offers excellent value for money. Compared to traditional advertising mediums, DOOH advertising allows businesses to reach a wider audience at a significantly lower cost per impression.
Moreover, the flexible nature of DOOH advertising means you can control and adjust your advertising campaign in real-time, optimizing your advertising spending and maximizing your ROI.
Insights from Leading DOOH Advertising Company in the Philippines ✔
The most successful DOOH advertising and digital signage companies in the Philippines share a common set of traits. They understand the local market, keep abreast of the latest trends in technology home advertising, and consistently deliver innovative and impactful campaigns. Let's explore some key insights from these leaders:
➤ Targeting and Personalization:
By leveraging real-time data and sophisticated algorithms, these DOOH advertisers and agencies can deliver tailored media content that resonates with specific audience segments.
➤ Creativity and Innovation:
Creativity and innovation are at the heart of successful DOOH advertising. Companies with their creative digital billboards and engaging interactive screens prove that DOOH advertising is not just about getting your message out there—it's about creating memorable experiences that inspire and captivate consumers.
➤ Integration with Other Channels:
Leading DOOH advertising companies recognize the power of integration in digital marketing. They seamlessly combine DOOH with online and mobile marketing, creating cohesive cross-channel campaigns that amplify brand messaging and drive customer engagement.
Combining DOOH with Mobile Channels for Maximum Engagement ✔
The synergy of DOOH and mobile channels cannot be overstated. Integrating these two mediums allows businesses to create multi-dimensional campaigns and services that deeply engage audiences and provide enriched consumer experiences.
One effective way of marrying these two messaging channels is through the use of Quick Response (QR) codes.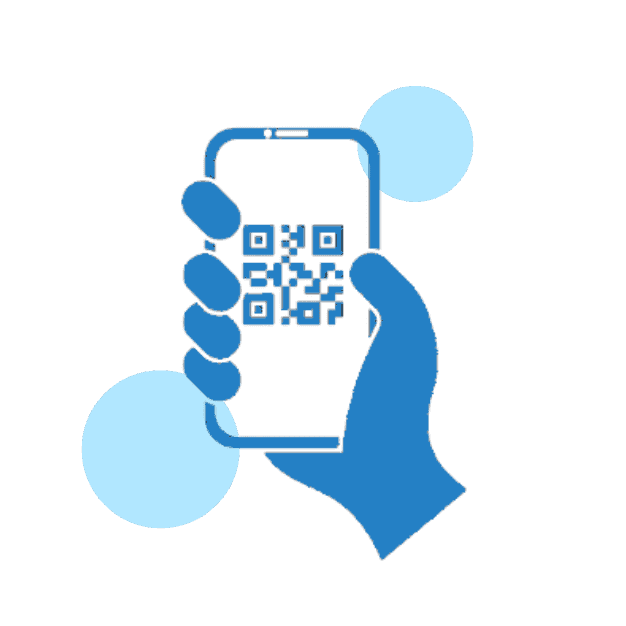 ➤ QR Codes: Bridging the Gap between DOOH and Mobile
QR codes are square barcodes that can be scanned using a smartphone camera, directing users to a specific webpage, video, or online resource.
When incorporated into DOOH advertisements, digital billboards and signage, they offer a seamless transition from public advertising spaces to personal mobile device screens.
This innovative marketing practice, adopted by pioneering DOOH advertising agencies and billboard companies in the Philippines, has several compelling business benefits:

➤ Enhanced Engagement:
Scanning a QR code requires active participation, thereby increasing the level of consumer engagement. When used creatively, this popular method can help create a memorable brand experience.

➤ Real-Time Interaction:
QR codes provide customers with immediate gratification. Consumers can access additional information, special offers, or exclusive content at the moment they see your ad.

➤ Data Measurement and Tracking:
QR codes give advertisers the ability to track scans, providing valuable insights into ad campaign performance data and consumer behavior.
Case in Point: Leveraging QR Codes ✔
To illustrate how DOOH advertising companies in the Philippines are leveraging QR codes, let's consider an example. Assume a local restaurant chain company is launching a new menu. They create a DOOH ad that showcases mouthwatering images of their company and new dishes and incorporates a QR code.
When scanned, this QR code directs consumers to the restaurant company's online menu site, where they can explore the company's new dishes in detail, see prices, and even make a reservation.
This not only piques the interest of customers, clients and passersby but also drives them to action. It enables the restaurant to bridge the gap between the physical world and the digital world to advertise, enhance customer engagement, and track the success of its advertising campaign.
The Bottom Line: Embrace Integration for Success ✔
The future of advertising lies in integration. By combining DOOH and ads with mobile channels, businesses can create comprehensive, immersive, and highly engaging digital marketing campaigns.
QR codes serve as a key tool in this integrated approach to home advertising, helping brands connect with their audience on a deeper level and unlock valuable consumer and business insights.
Embrace the Future with DOOH Marketing ✔
As we've learned from leading DOOH advertising service companies in the Philippines industry, this medium is much more than billboards or digital billboards—it's a cutting-edge marketing tool that offers clients unparalleled levels of engagement, personalization, and measurability. Businesses need to be strategic, creative, and willing to embrace new technologies to succeed in this space.
Embrace the future of advertising. Harness the power of DOOH and drive your company, brand and your business to new heights.