In a world where digital advertising is not just a strategy but a necessity, businesses must constantly look for innovative ways to grab their consumers' attention. In-car tablet advertising is a promising avenue that's opening up in this regard.
For businesses in the Philippines, this form of advertising offers a unique opportunity to connect advertisers and interact with potential consumers directly.
The dynamism of in-car tablet advertising stems from its flexibility to meet various business needs. This advertising offers limitless possibilities, from a retail store announcing its new collection to a restaurant promoting its signature dishes or a travel agency showcasing a tropical paradise.
Types of Businesses That Need In-Car Tablet Advertising ✔
Let's delve into what types of brands and businesses need in-car tablet advertising, examples, and the plethora of benefits.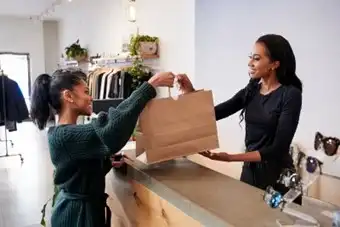 ➤ Retail Businesses
Retail businesses stand to gain significantly from in-car tablet advertising. With a captive audience during their ride, advertisements about new collections, discounts, or store locations can pique interest.
For example, imagine a high-end boutique in Makati City launching a summer collection. An immersive video ad, complete with vibrant imagery and enticing offers, displayed on the in-car tablet, could be the nudge a passenger needs to visit the boutique.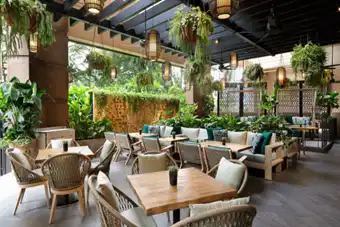 ➤ Restaurants and Cafés
In the food and beverage industry, nothing speaks louder than visuals. A mouth-watering image or video of a dish on the screen of the in-car tablet can incredibly effectively drive customers to a restaurant or café.
For instance, let's consider a new coffee shop in Bonifacio Global City. A visually appealing ad of a frothy cappuccino served with a delectable pastry, coupled with a location map and special offer, could tempt more drivers and commuters to try it out, thus helping the café build its consumer base.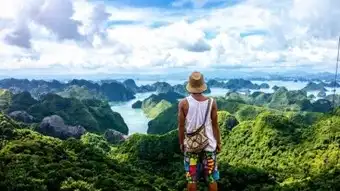 ➤ Tourism and Travel Agencies
In the tourism sector, in-car tablet advertising is a game-changer. For example, a picturesque ad for a must-visit destination in the Philippines, used in car tablets, complete with information about travel packages, can entice riders to plan their next holiday with the advertised travel agency.
Imagine a travel agency in Cebu advertising a beach getaway to Boracay. Ads featuring stunning shots of white sandy beaches, turquoise waters, and exciting activities can encourage riders to book their next trip.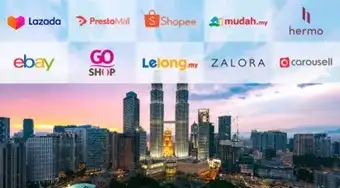 ➤ E-commerce Platforms
E-commerce businesses can significantly benefit from in-car tablet advertising, leveraging it to promote a wide range of products, flash sales, or special events.
Take, for instance, a popular e-commerce medium in the Philippines. Interactive ads on the in-car tablet highlighting a flash sale, complete with an easy click-through to the forum, could result in instant purchases, improving the platform's conversion rates.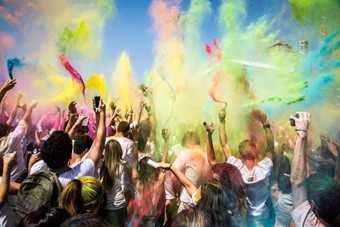 ➤ Local Events and Festivals
In-car tablet advertising campaigns can effectively promote their brands at local events, festivals, or concerts, reaching locals, drivers and tourists who use cars as public transportation.
Let's say there's an upcoming music festival in Quezon City. Visually striking ads with details of the performing bands and ticket purchasing information can drive considerable interest and ticket sales for the event.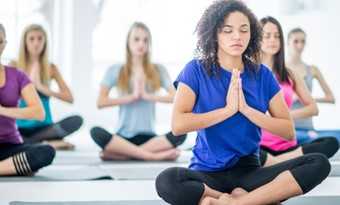 ➤ Health and Wellness Services
Health and wellness centres, including fitness gyms, yoga studios, and spas, can utilize free in-car tablet advertising to promote their products, special offers, free shows, and health programs.
For instance, a fitness gym in Davao City could run engaging ads showcasing its state-of-the-art facilities, workout sessions, and discount membership packages. The ads could entice passengers to pursue their fitness goals by joining the gym.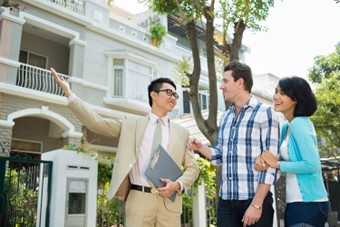 ➤ Real Estate Agencies
Real estate agencies can leverage this form of advertising to showcase their latest properties for sale or rent, providing virtual tours and attractive images.
Imagine a real estate agency in Mandaluyong advertising a new residential development. A high-definition virtual tour of the property with details about amenities, location advantages, and contact information can engage potential home buyers or renters.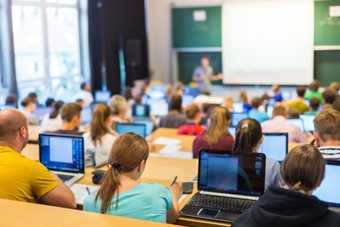 ➤ Educational Institutions
Educational institutions such as universities, colleges, and training centres can benefit from in-car tablet advertising technology. They can promote their courses, campus facilities, and success stories to attract new students and interested others.
Consider a prestigious university in Manila advertising its new online MBA program. Ads detailing the curriculum, faculty, and career opportunities can encourage working professionals to further their education at the university.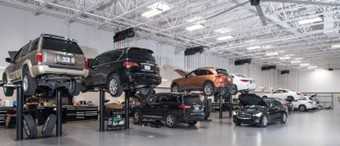 ➤ Automobile Dealerships and Services
Car dealerships and automobile service centres can effectively use in-car tablet advertising to showcase new vehicle models, used cars, special deals, or other service offerings.
Let's take a car dealership in Pasig City to launch and sell a new car model. Captivating ads displaying the car's features, pricing, and test-drive options can stimulate the interest of potential buyers.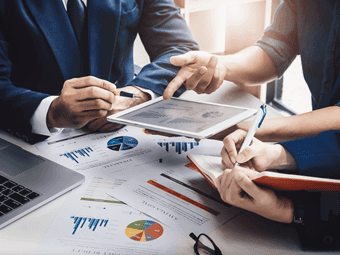 ➤ Financial Services
Banks, insurance companies, and investment firms can advantage significantly from in-car tablet advertising by highlighting the drivers of their financial products.
For instance, an insurance company in Cebu might advertise a new comprehensive insurance plan. Compelling ads explaining the plan's benefits and how to purchase it can attract potential consumers, contributing to the company's growth.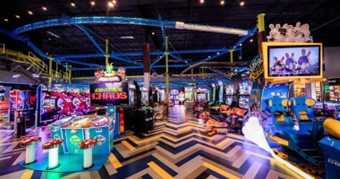 ➤ Entertainment Venues
Movie theatres, amusement parks, and other entertainment venues can use in-car tablet advertising to promote new films, attractions, or special events.
Consider a famous amusement park company in Tagaytay announcing a new ride. An enticing ad showing the thrill of the ride, along with a special opening day offer, can attract many visitors.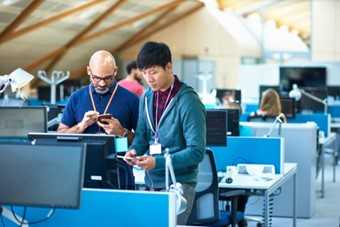 ➤ Tech Companies
Tech companies, especially those dealing with cars and consumer electronics car tablets in vehicles, can leverage in-car tablet advertising to announce product launches, updates, advertisements, promotions or exclusive deals in cars.
Imagine an advertisement for a tech store in Makati City introducing a highly anticipated smartphone. Sleek ads showcasing the phone's features, cost and availability could drive consumers to the store or its own app or online platform.
Now that we've explored the types of businesses and drivers that can benefit from in-car tablet advertising, it's crucial to focus on and understand the tangible benefits and results in this vehicle advertising can bring to companies.
Benefits and Results of In-Car Tablet Advertising ✔
➤ Greater Reach
In-car tablet advertising ensures that your advertisements reach a large and diverse audience. It transcends demographic boundaries and leverages the extended time people spend with tablets on their rides to showcase and advertise your brand, thus increasing visibility.
➤ Enhanced Customer Engagement
The interactive nature of in-car tablet advertising facilitates higher customer engagement. Users of cars, tablets and drivers can directly click on your ads to learn more about your offerings, making it easier for companies and brands to attract interested clients.
➤ Targeted Advertising
With access to the wealth of data and analytics available from riders' profiles and past behaviours, companies can create personalised content and ads targeting specific customer segments, thereby increasing the effectiveness of the advertising division and their campaigns.
➤ Improved Brand Recall
Given the captive audience and the opportunity for repeated ad exposures, in-car tablet advertising significantly improves brand recall. A study has shown that digital in-car tablet advertising has a higher average recall rate for brands than traditional print advertisement media ads.
➤ Measurable Results
Like other digital advertising forms, in-car tablet advertising offers marketers more analytics and the advantage of measurable results. Companies can track real-time vehicle and driver ads performance metrics and tweak their campaigns for optimal outcomes.
➤ Real-Time Interaction
In-car tablet advertising offers real-time interaction with potential customers. Users can immediately respond to ads by clicking through a website, purchasing, or sharing feedback. This instant interaction facilitates quicker conversions and provides valuable customer data and insights for companies, brands and advertisers.
➤ Competitive Advantage
Adopting in-car tablet advertising gives businesses a competitive edge. As a relatively new advertising channel, companies using it will stand out and be remembered by consumers, thus creating a unique positioning in the minds of potential consumers.
➤ Higher Return on Investment (ROI)
In-car tablet advertising often results in advertisers with a higher ROI than traditional advertising methods. With tablets, companies can target ads based on customer data and preferences, leading to higher conversion rates.
To illustrate, let's consider a real estate agency in Manila. They used in-car tablet advertising to showcase virtual tours of their properties with a call-to-action button for scheduling viewing appointments. This led to increased inquiries and closed deals, significantly boosting their ROI.
➤ Higher Customer Retention
With in-car tablet advertising, Companies can offer special deals and loyalty rewards directly to drivers through their ads. This not only attracts new consumers but also helps retain existing ones. A study has shown that keeping existing consumers is far less expensive than acquiring new ones, making this a benefit.
To illustrate the potency of these benefits, let's consider some real-world examples:
A local restaurant chain in Manila embraced in-car tablet advertising to promote their latest menu additions. They launched a visually engaging in-car tablets ad campaign showcasing their new dishes and story. The result was a significant increase in restaurant visits, particularly from consumers who stated they learned about the new menu through the in-car tablets ad campaign.
In another example, last week, a popular e-commerce platform used paid in-car tablet advertising to announce its annual mega sale. The ads was interactive, allowing riders and drivers to navigate directly to the sale page on their medium. This campaign resulted in a record number of sales during the week of the event, with many buyers stating they learned about the deal from the paid in-car tablet ad.
Finally, let's take a local travel agency in Cebu. They used in-car tablet advertising to showcase the best regional tourism to domestic and international riders. Using high-quality visuals and compelling narratives, they were able to pique interest in local travel destinations. This strategy resulted in a remarkable increase in bookings, strengthening the company even during off-peak travel seasons.
As these examples illustrate, companies from various sectors in the Philippines can significantly benefit from in-car digital signage and tablet advertising. It is a strategic move that helps attract more customers and enhances the company outcomes in the increasingly competitive digital landscape of 2023.
Best Practices for Effective In-Car Tablet Advertising ✔
However, it's crucial to understand and implement some best practices to make the most of this advertising medium. Let's explore them:
➤ Quality Visuals
Invest your money in high-quality visuals to make your advertisements engaging and memorable.
➤ Call to Action
Include a solid call to action that encourages viewers to interact with your ads, such as visiting your website or availing of a special offer.
➤ Personalization
Leverage user data to personalize your ads. This data can make ads more relevant and increase their effectiveness and engagement rates.
➤ Regular Updates
Keep your ads updated to create and maintain viewer interest. Regularly changing the content of your ad—introducing new products, ads, or offers—can keep displaying ads and your company or brand fresh in the minds of your viewers and advertisers.
➤ Relevant Offers
Incentivise viewers to interact and engage with your ads by offering them campaigns and access to exclusive deals and discounts. This same campaign can also provide a measurable ROI for your advertising campaign efforts.
➤ Responsiveness
Ensure your ads and linked content are optimized for the various app and tablets interface to provide advertisers with a seamless user experience.
The future of advertising is here, and it's digital, immersive, and mobile. Companies that quickly adapt to these shifting paradigms are the ones that will thrive in the competitive landscape. For instance, in-car tablet advertising presents a unique opportunity to tap into an engaged audience base and effectively convey your brand message.
Conclusion
In conclusion, as we hurtle towards an increasingly digital future, in-car tablet advertising is becoming an essential tool for companies in the Philippines and beyond.
Whether you're a retail store, a café, a travel agency, an e-commerce platform company, or an event organizer company, in-car tablet advertising can be a game-changer in your marketing strategy. By attracting more customers and amplifying your reach, this form of advertising can be a powerful driver for your business growth in 2023 and beyond.
It's time to embark on the journey of in-car tablet advertising—a journey that promises exciting opportunities, broader customer reach, and the chance to write a unique growth story for your business in the digital age. So, why wait? Dive into the world of in-car tablet advertising today and steer your business towards unprecedented success.
Stay tuned for more news and insights on how companies can adapt to the evolving landscape of digital advertising. We are here to inform you about the latest trends in technology, best practices, and innovative campaign strategies to help your business shine in the digital era. So keep exploring, and keep growing!